Tungsten Rod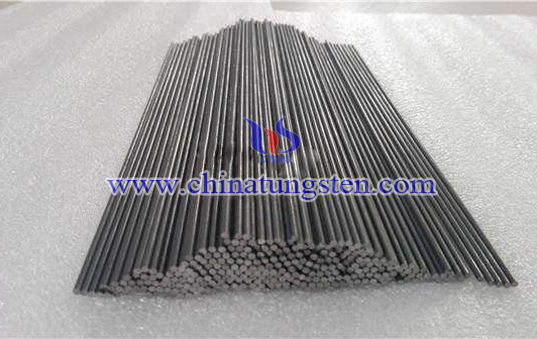 What is a Tungsten rod?
Tungsten rod are tungsten products that are round or square bars. Tungsten is a very hard, dense metal that has the highest melting temperature of all metals: 6,192°F (3,422°C). It is a chemical element; atomic number 74. Tungsten has excellent corrosion resistance and is only slightly affected by acids.Tungsten Rod is manufactured by powder-metallurgical manufacturing techniques.
Types of tungsten rod generally, tungsten rods can be divided into pure Tungsten rod, tungsten carbide rods, tungsten alloy rods, tungsten cooper rods, tungsten guide rods etc. Applications of tungsten rod The tungsten rod can be widely used in illumination, heater and the electronic mechanical engineering, etc. In addition, it can be used in making the electricity photo source, the automobile and the tractor light bulb, make lattice side rod, framework, leading wire, electrode, heater and contact materials, PCB drill bits, drill bits, end mills and so on.
Availability of tungsten rod tungsten rod is manufactured as random length pieces or cut to customers' desired lengths in diameters ranging from .020 inches to .750 inches. Standard diameter and length tolerances are listed in the accompanying tables. Other, closer tolerances can be quoted on request. In addition, there are three different surface processes or finishes which are provided, depending upon the desired end use.